GRAND POTATO CHIPS
Our local invention - No. 1 export article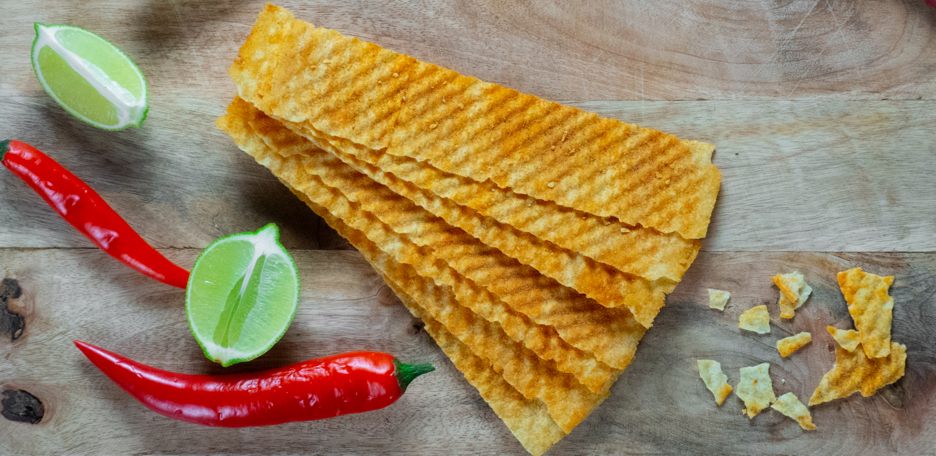 The first production line of the company was our own local invention designed and built by our en­gineers - Potato Wafer line. This was the beginning of Grand potato chips. The recipe is still well-kept family secret and has earned us a lot of fans from all over the world. No one in the world has such product: unique shape, crispness, lightness and perfect flavors.
TEXAS Popcorn
Popcorn with high quality and uinque design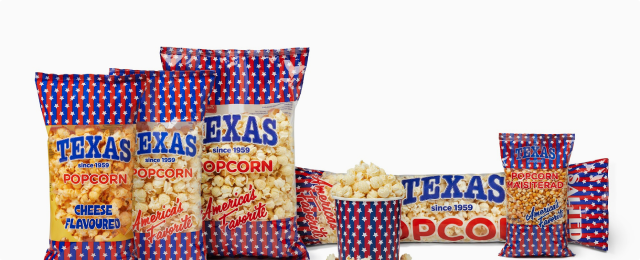 Texas Popcorn is gaining popularity very fast and more than 80% of total production is going for export. We are using A-grade popcorn kernels (mushroom shaped). Using unique packaging has helped out a lot to gain visi­bility on the shelves and it is greatly reflecting in sales. We are open to all request to make popcorn with differ­ent flavours, package sizes etc.
Private label products
We have made tens of private label brands to all over the World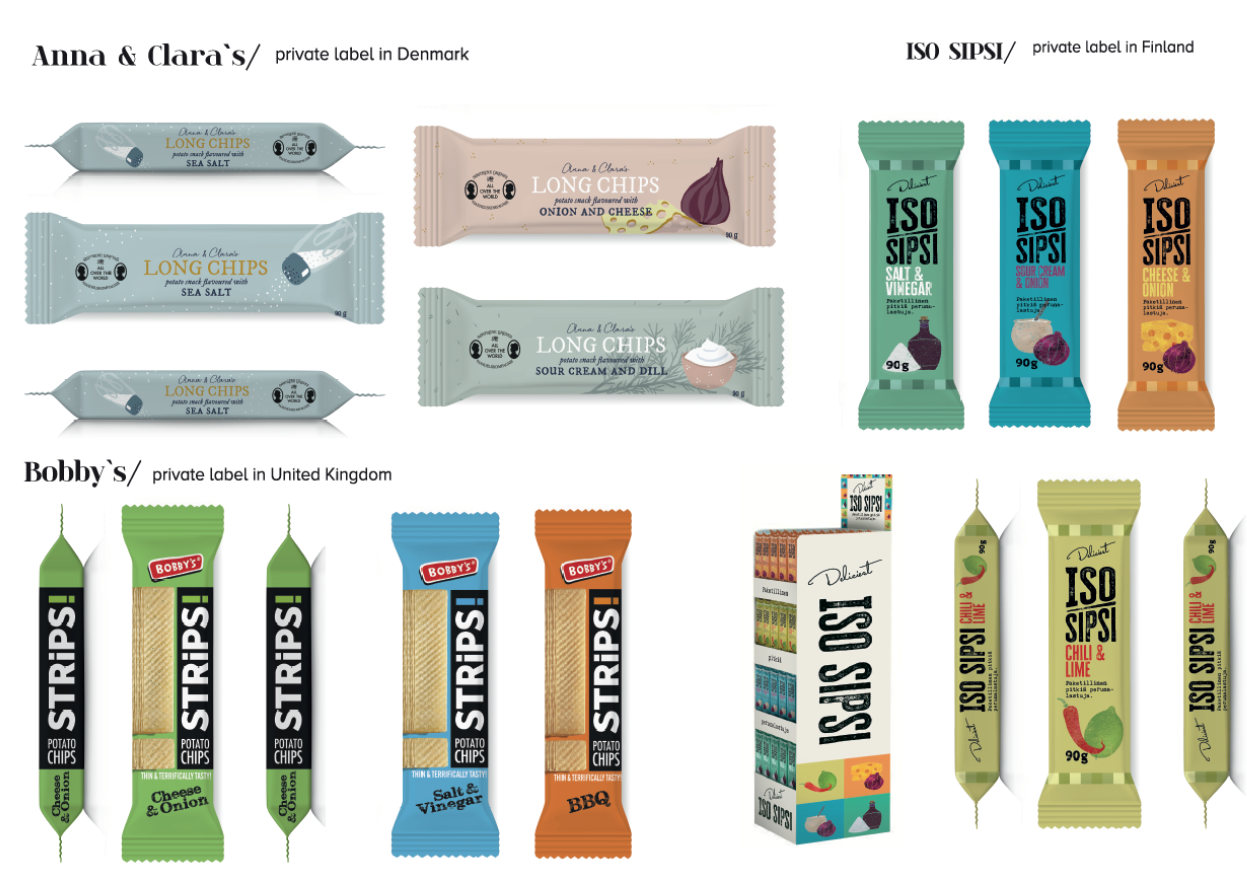 We have made variety of private label brands to Grand Potato chips and popcorn, but also with all different kind of snacks based on wheat, corn, potato etc. We believe that the customer knows which design speaks to their target market the best. Choose the chips, choose package, choose the size, design the package ...
Other snacks, chips and breakfast cereals
We have more then 100 SKU's in our assortment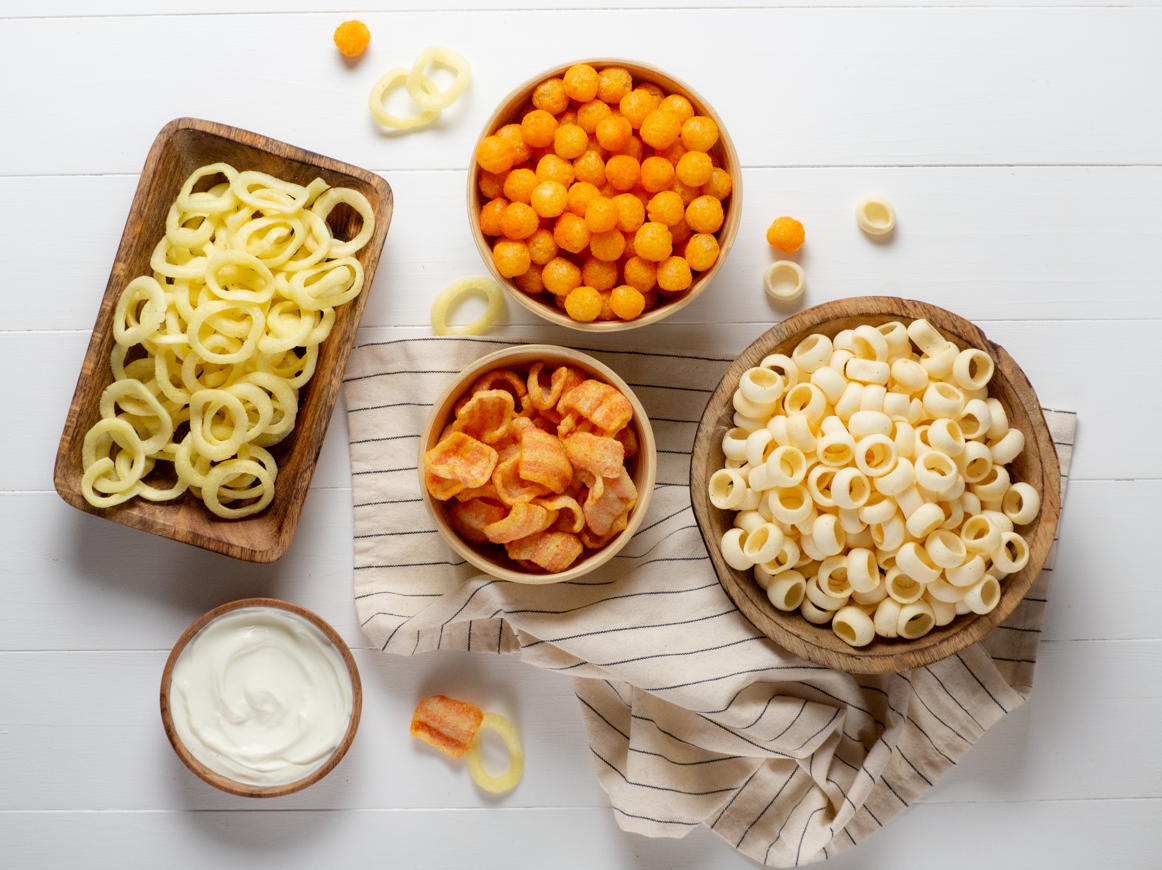 Our export story
Over the last 4 years, the company's export sales have fivefold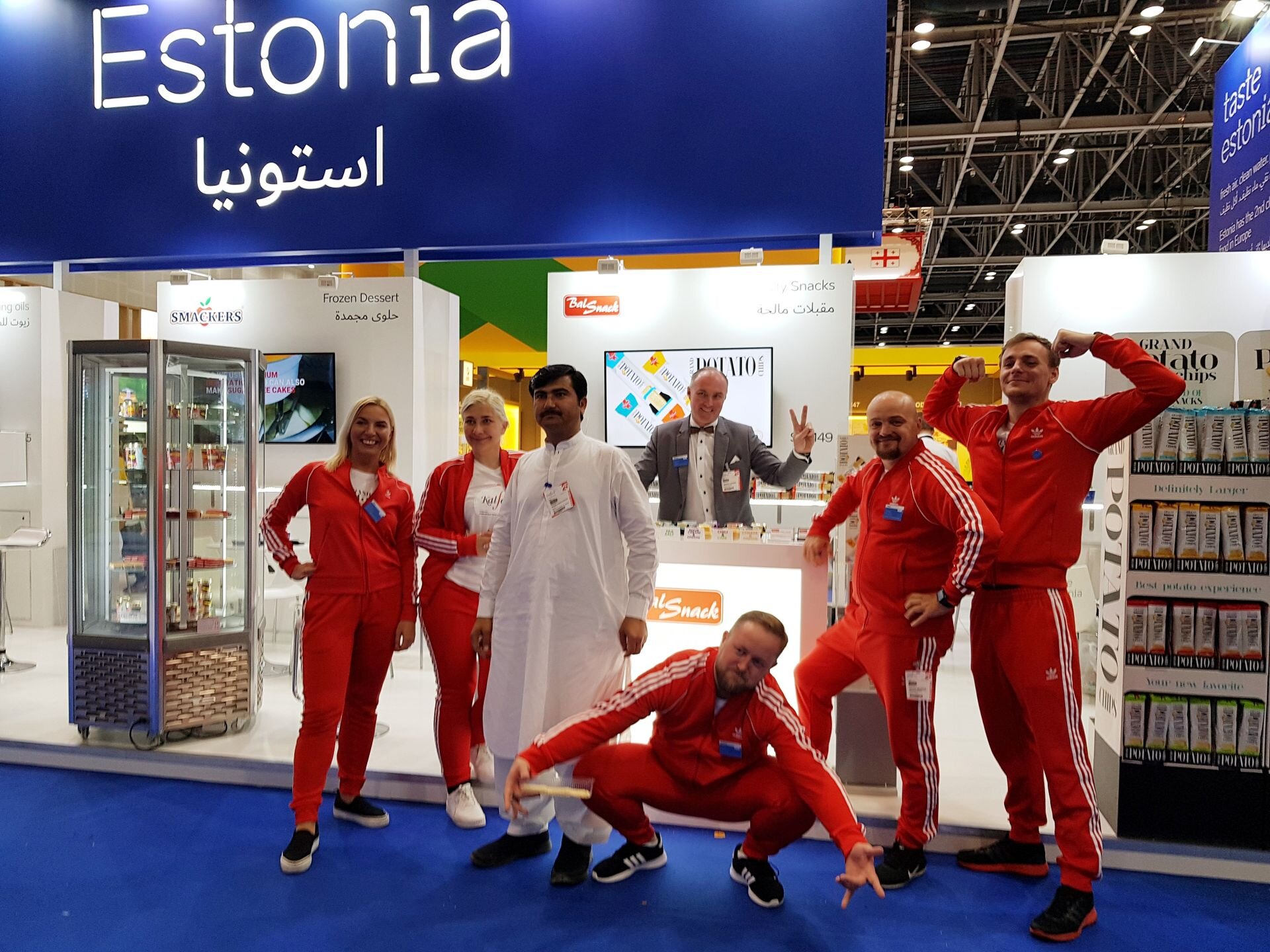 Over the last 4 years, the company's export sales have fivefold, accounting for 53% of total turnover today. We are active in more than 40 markets, the largest of which are in Asia, Scandinavia, the United Kingdom and the Middle East. We work with the largest retailers and resellers, including Costco, Carrefour and Auchan. We can be seen annually at the following trade fairs: ISM in Cologne, Gulfood in Dubai, Foodex Japan, PLMA Amsterdam, Fancy Food Fair in NYC, Anuga Cologne / Sial Paris, China Internaional Expo.